COVID-19 UPDATE
ISSUED AS OF WEDNESDAY, March 18, 2020 EFFECTIVE TODAY UNTIL FURTHER NOTICE.
The Habitat ReStore at 2301 Romig Road will CLOSE AT 4:00 PM ON WEDNESDAY, MARCH 18, 2020 AT 4:00 PM UNTIL FURTHER NOTICE TO DO OUR PART IN PREVENTING THE SPREAD OF THE COVID-19 PANDEMIC.
ALL VOLUNTEERS (individual and groups) are CANCELLED.
ALL RESTORE pick ups are CANCELLED.
Habitat for Humanity administrative offices are CLOSED to the public. Business can be conducted over the phone by calling 330-745-7734 or emailing us at habitat@hfhsummitcounty.org or directly contacting the correct member of our staff. Please visit our website at www.hfhsummitcounty.org for a staff listing.
If you are Habitat homeowner and need to make your mortgage payment, we strongly encourage you to mail it to us and if you must drop it off in person please do so at our office doors Monday through Friday, 8:30 am to 4:00 pm. Any applications for home repairs or new applications for home ownership (which will begin being accepted April 1, 2020) must be mailed to the office.
Habitat Homeowner Education classes are CANCELLED.
The Neighborhood Network meeting for Tuesday, April 7 is CANCELLED.
Please know that we are constantly monitoring the situation and will update our plans as new details emerge. Thank you for your continued support as we navigate this public health crisis together.
If you wish to help us during this challenging time you can visit our website at www.hfhsummitcounty.org to make a donation to support us as we reopen our doors as soon as we are able. We pray with you that this crisis passes and we can get back to work changing lives in our community.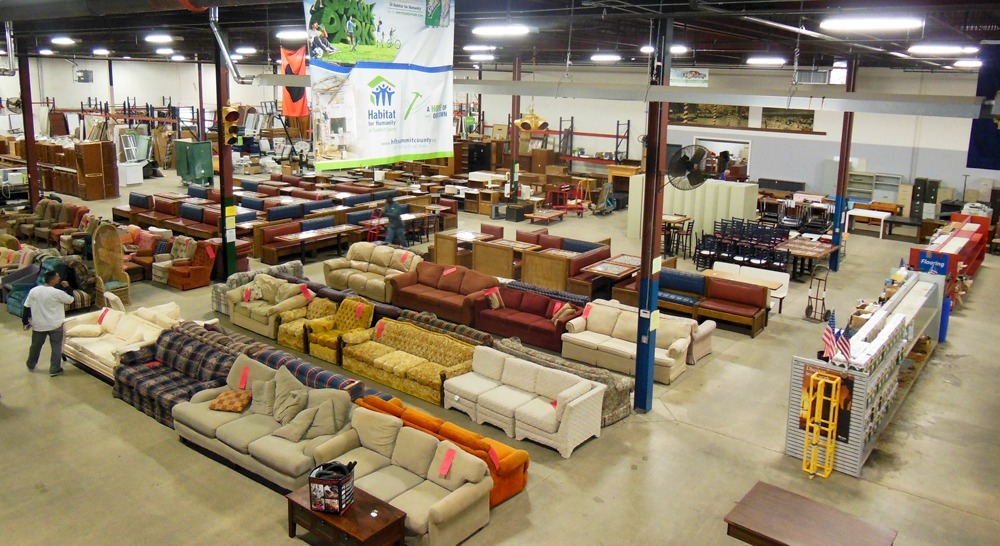 Treasure hunts where good finds fund good work.
The Habitat for Humanity of Summit County ReStore is a perfect place to donate your gently-used or new furniture and appliances and do-it-yourselfers to shop. Our warehouse is filled with new and gently used building materials, furniture, and appliances available to the public at deeply discounted prices. Items are donated by individuals, contractors and retailers. Proceeds from the ReStore benefit the mission of Habitat for Humanity of Summit County and help fund the building of homes with local families in need of a safe, decent, affordable place to raise a family.
(330) 745-9098
restore@hfhsummitcounty.org
2301 Romig Rd. Akron, OH 44320
Wednesday – Friday 8AM-6PM & Saturday 8AM-4PM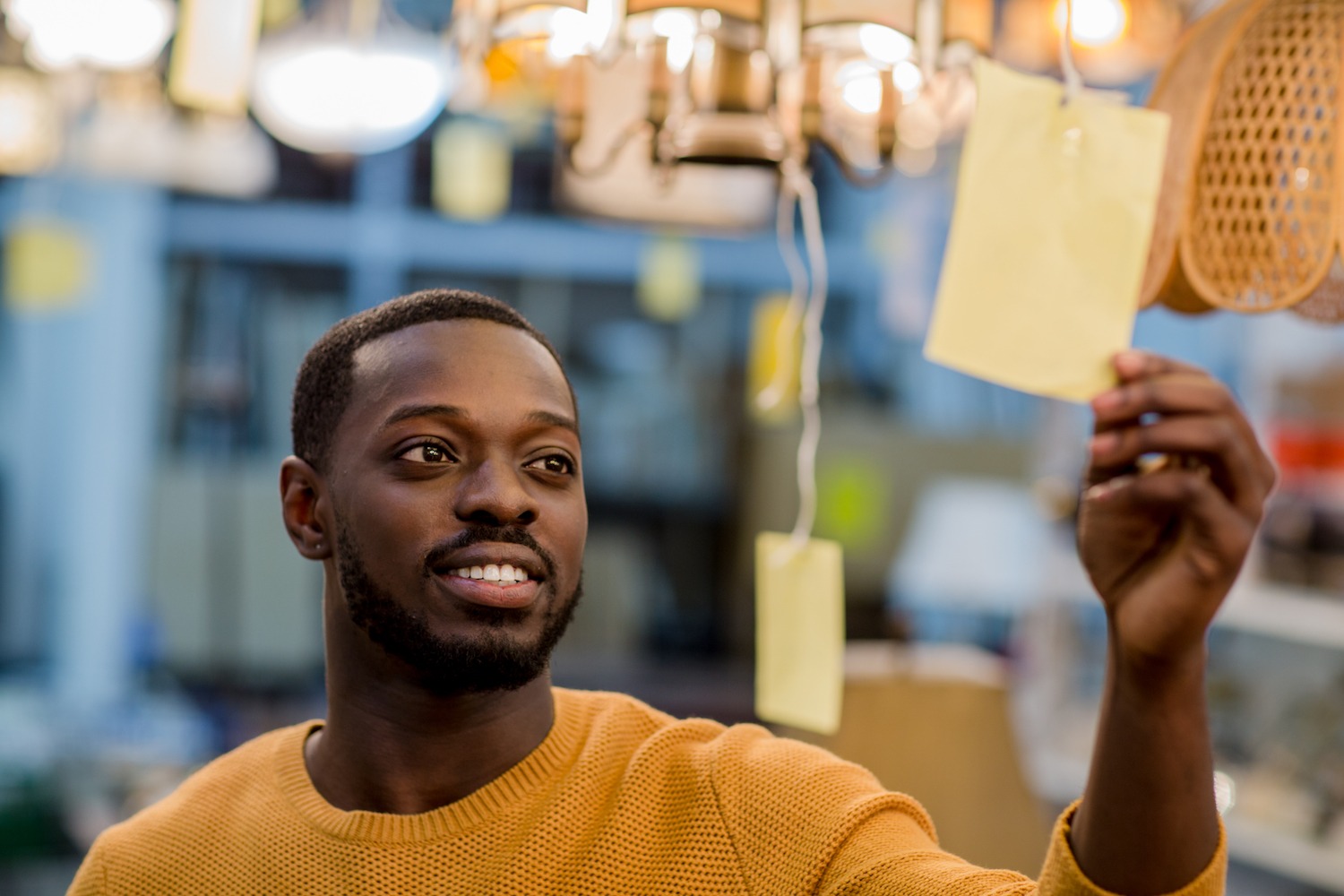 Shop new and gently used furniture, building materials, home decor, appliances, and more all discounted 50-90% off retail value. Each purchase made in the ReStore supports our mission, keeps reusable items out of landfills, and saves you money! You never know what you'll find at ReStore.
"New items are available every time we go. Prices are fabulous for remodeling needs!"
"It's an adventure every time you go. You just never know what you're going to find. Very friendly staff and great prices. Love the fact that they are now open on Wednesday."
"The employees are so friendly and you can't beat the prices!"
"Always something new to see & use in home projects. Love the tips in the emails."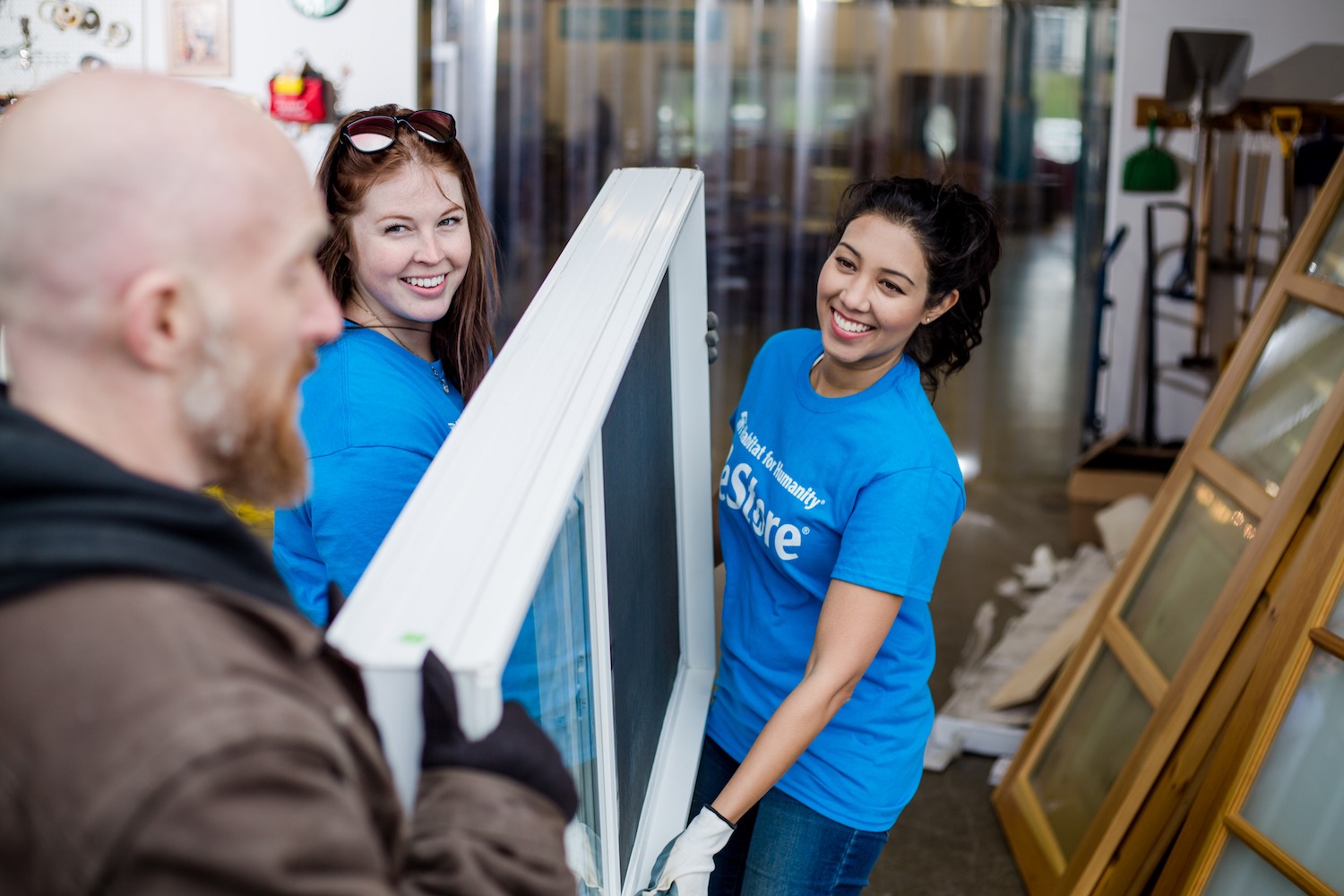 ReStore survives on donations. We accept donations from individuals and companies of new and gently used building materials, furniture, appliances, and more. Every donation helps support our mission in Summit County and around the world.
Why?
Save reusable items from the landfill & save the environment.
Easy donation drop off & free pickups in Summit County.
All donations are tax deductible.
Offer great items for lower income families.
All ReStore donation pick ups have been CANCELLED until further notice to protect the health of our ReStore staff.
Please drop off all donations:
Monday & Tuesday 8AM-3:30PM
Wednesday-Friday 8AM-6PM
Saturday 8AM-4PM
Thank you for your cooperation and patience.
Drop Off Your Donation
2301 Romig Rd. Akron, OH
Monday & Tuesday 8AM-3:30PM
Wednesday – Friday 8AM-6PM
Saturday 8AM-4PM
give your feedback
Have you donated to the ReStore before? Tell us how we're doing to help us better serve our community by answering a few short questions!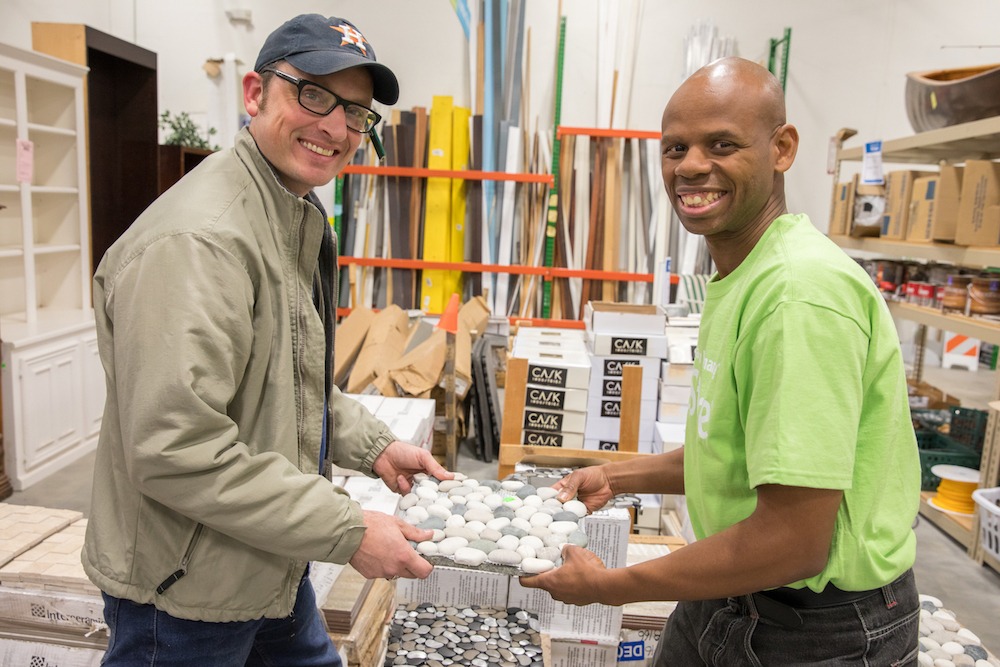 Assist our staff with unloading donations, organizing displays, showroom cleaning, and customer service. Volunteering in our ReStore offers a flexible schedule, requires no skills, and is available for volunteers 14 years and older.
How do I donate an item?
If you have building materials, furniture, or appliances in either new or gently used condition, call us at 330-745-9098 or use the Calendar to schedule a pickup online at the top of the page.
How are the items priced at the ReStore?
Materials are sold 50%-90% of retail value.
Where do items come from?
ReStore accepts new and gently-used building materials, furniture and appliances from individuals, contractors, suppliers, retail stores, remodelers and property managers.
What payment types does the ReStore accept?
Cash, Visa, MasterCard, Discover (sorry, no checks).
How often do you get new merchandise?
Inventory changes often – we are receiving new items daily as donations arrive.
Are my donations tax deductible?
Donations to the ReStore are tax deductible to the fullest extent allow by law. Please consult with a tax accountant or the IRS for a definite answer. We will provide you with a donation receipt, which you may use with your tax information. IRS regulation do not allow us to value to item.