Volunteers are the lifeblood of our organization. Without volunteer labor the increased construction cost of each home would prevent it from being affordable for future Habitat Homeowners. Take the first step in helping to make a family's dream of homeownership come true.
Contact our Volunteer Coordinator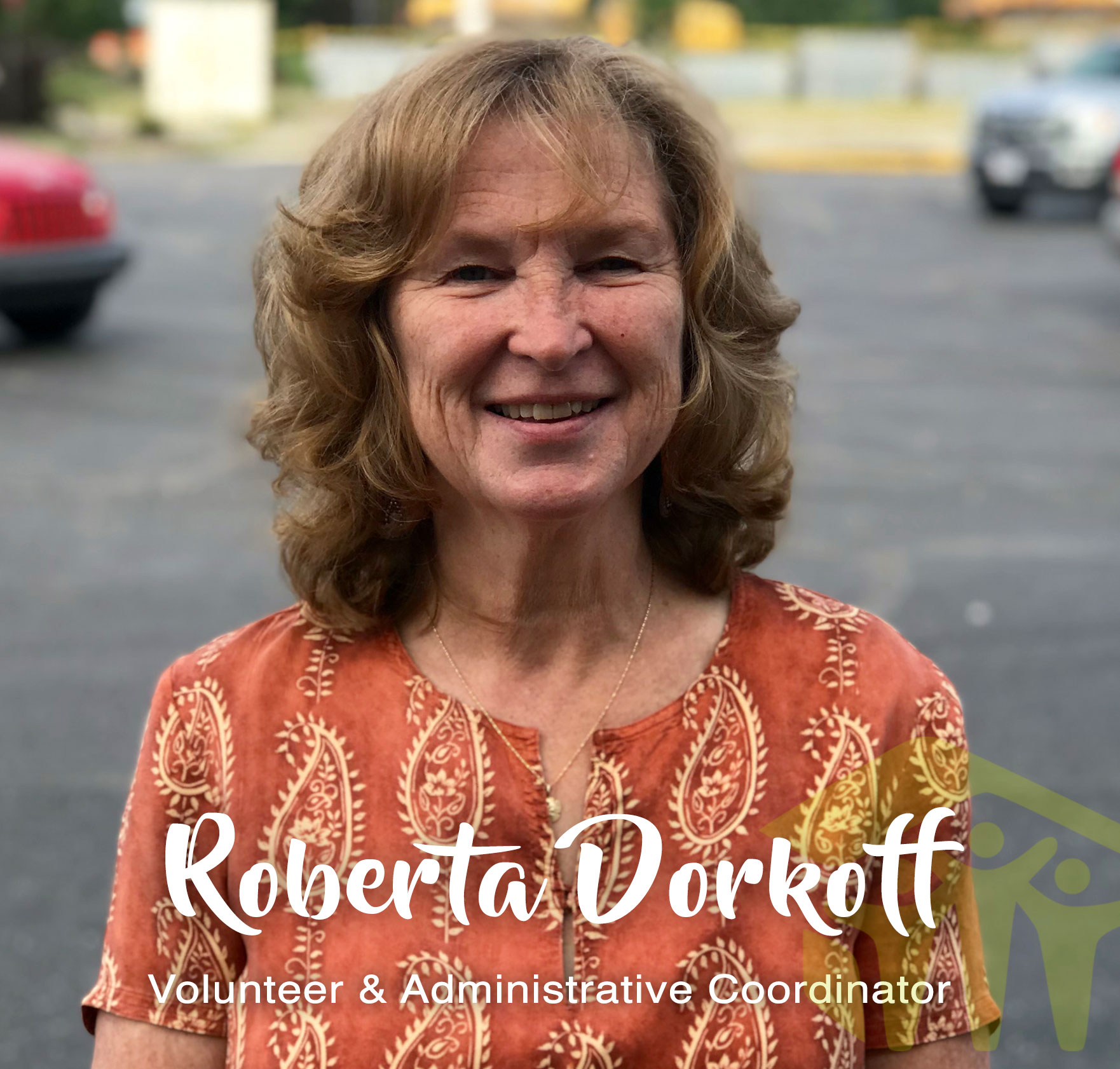 Roberta Dorkoff
Volunteer Coordinator
Roberta works with individuals and groups to help you schedule a volunteer experience with Habitat.
Download our Volunteer Policy and Waivers below
Volunteer on a Build Site
As a Build Site Volunteer you will…
Work with Construction Site Supervisors and loyal volunteers who will guide you through the building process. No construction experience is necessary!
Complete tasks such as raising walls, painting, landscaping, siding, installing cabinets and countertops and so much more!
Build Site Volunteer Guidelines
Proper attire must be worn.
Ideal group size is 5-7 individuals.
Bring lunch, water bottle and sunscreen.
Normal building schedule is Wednesday-Saturday from 9:00 a.m. – 3:30 p.m. (subject to change in inclement weather).
Construction volunteers must be 18 years of age or older.
Contact our office at 330-745-7734 for volunteer opportunities for youth under 18 years of age.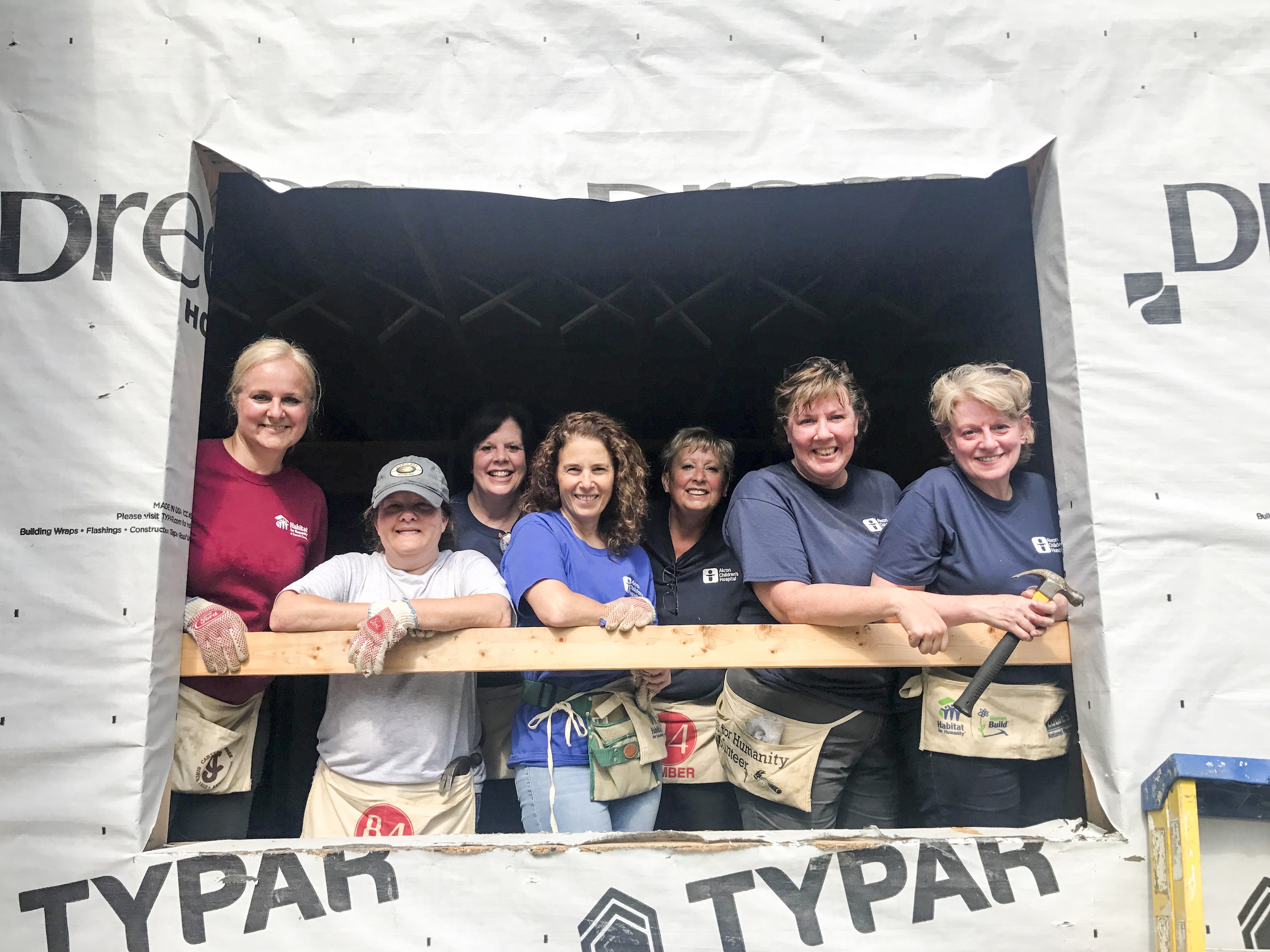 Host a Women Build with Habitat for Humanity
Spend the day helping build a family's future home surrounded by empowering women to help create strength, stability and financial stability! Dozens of International Women Builds have taken place, and the program aims to direct financial assistance to women-led projects.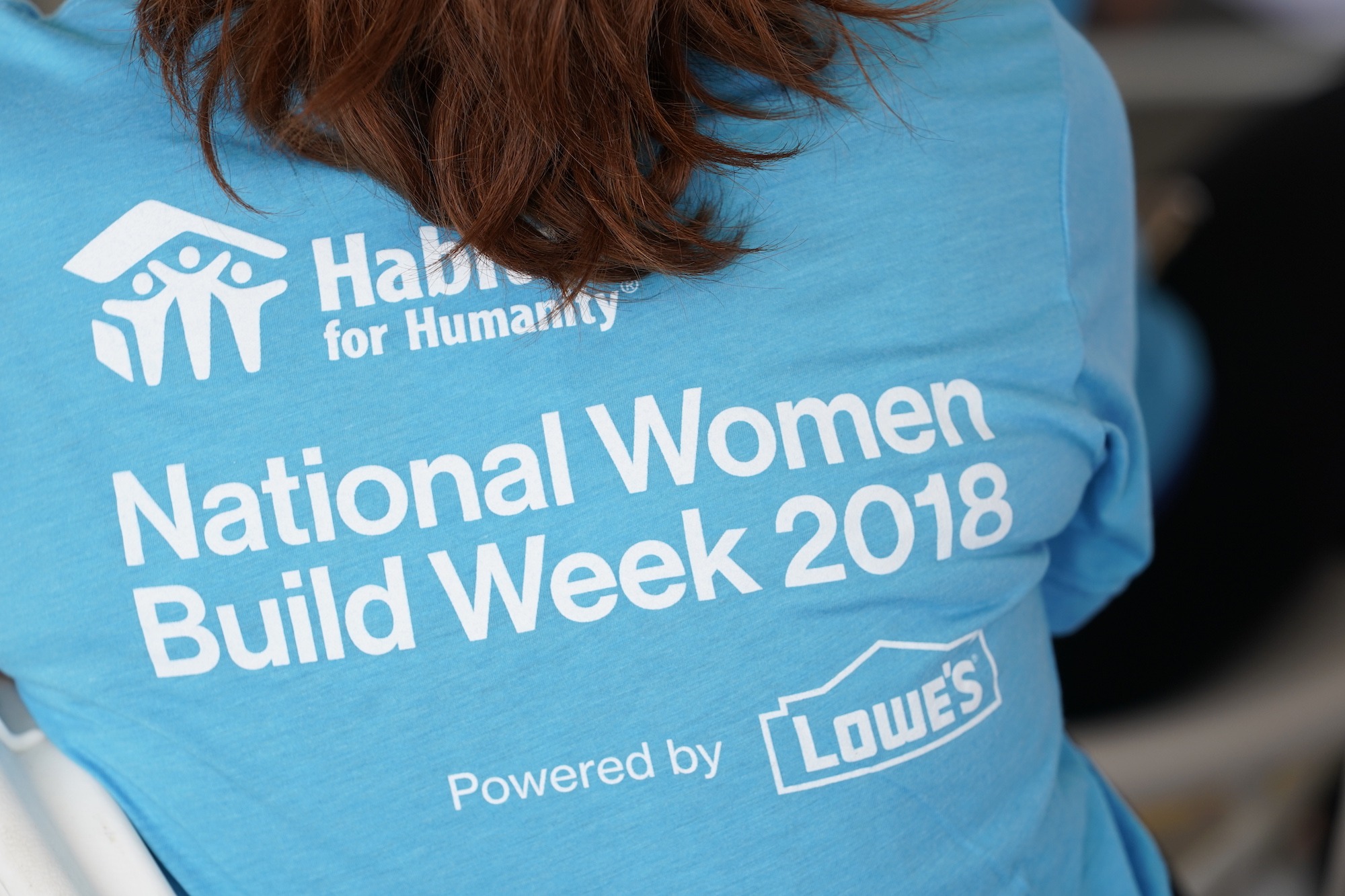 As a ReStore volunteer you will…
Work with our ReStore staff and volunteers

Unload donations from the ReStore trucks

Create displays and organize the sales floor
Individuals – Volunteer positions are flexible and work with your busy schedule.
Groups – Fun group work days can be arranged that tackle a ReStore 'special project.'
Corporate – Register as a corporate group or as individual employees for your company's community service program.
School Service – With Saturday and after-school hours, the ReStore is an excellent place to complete service-learning requirements.
The ReStore accepts volunteers Tuesdays – Saturdays.
You must be at least 14 years old to volunteer.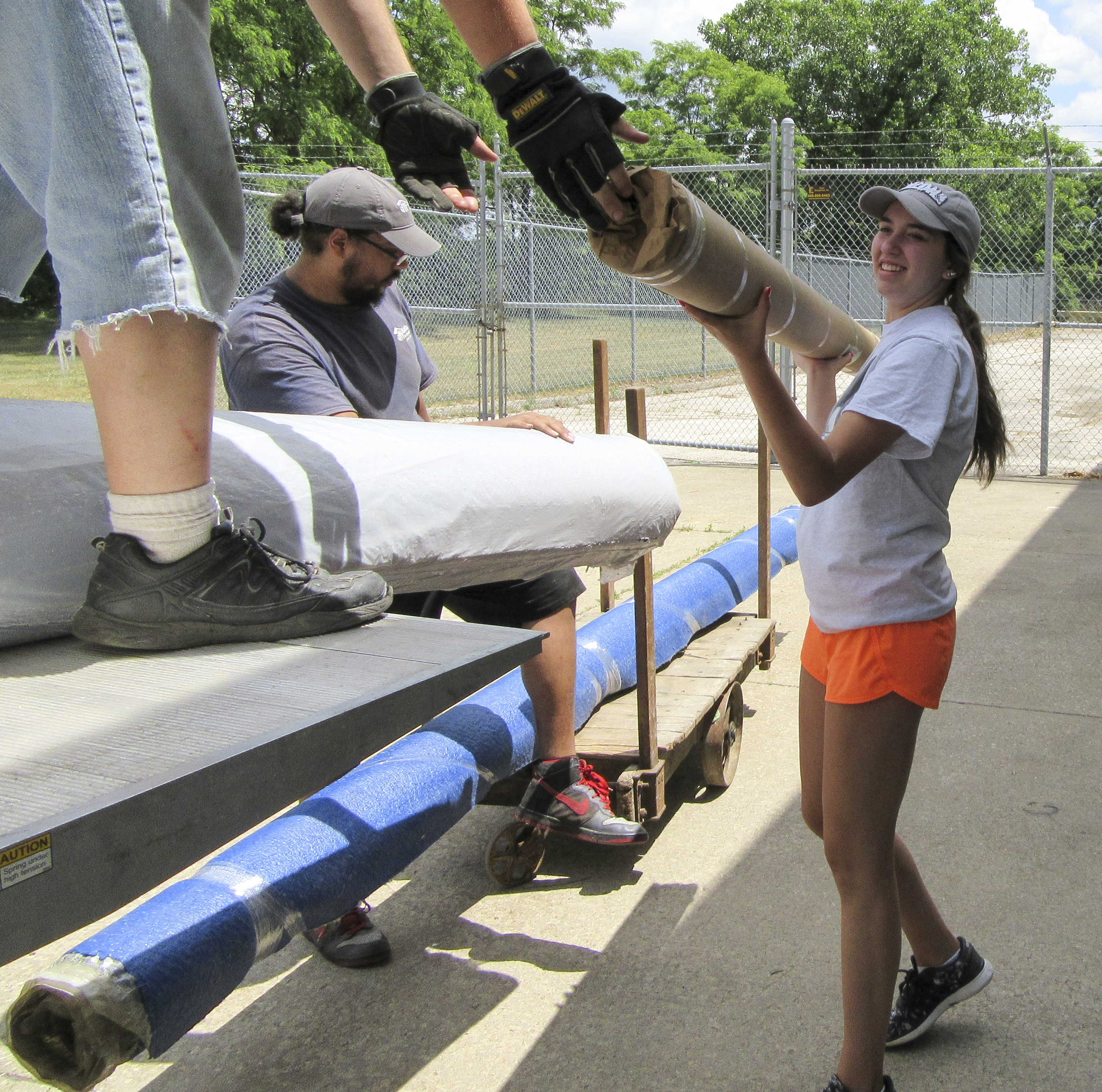 As a volunteer you will…
Work with the Habitat 

Marketing Department and event committee

Get free admission in return for your time

Be a social ambassador for the event: promote on social media and hang flyers at your workplace/school.

Complete event planning and organizing tasks:

Prepare auction baskets

Transport and unload auction items at venue

Hang sponsor signage and posters at venue

Set up tables, chairs, and decorations

Guest registration and check out
Annual Events
May: "Build in Style" Purse & Accessory Party
July: "A Home in One" Golf Outing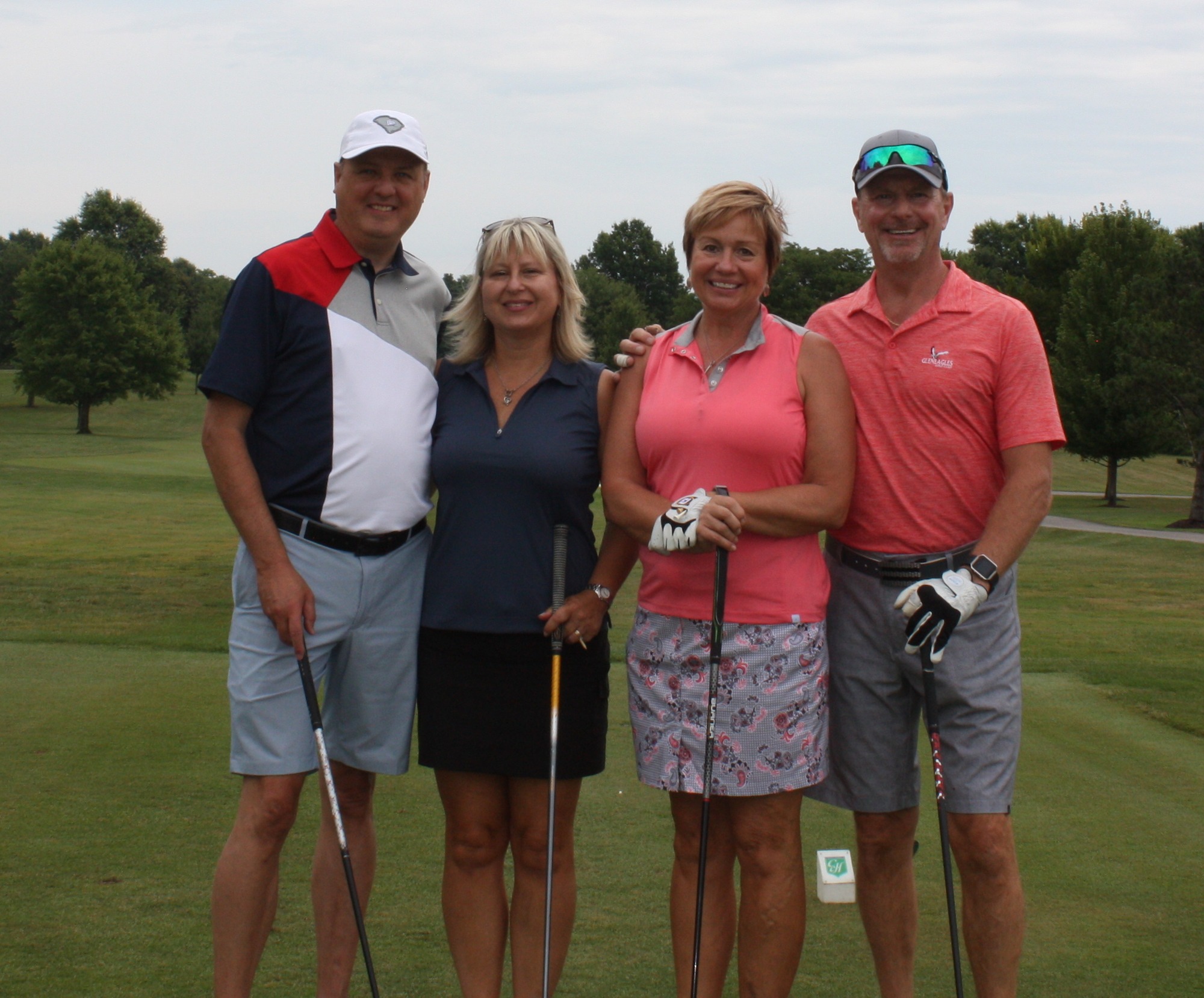 Habitat for Humanity Construction Safety Orientation Video