THANK YOU!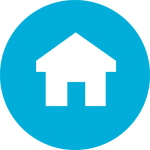 We are able to fulfill our mission everyday because of our generous sponsors and volunteers. We are grateful for every donation size that helps us continue to build homes in Summit County. Join us in creating a world where everyone has a decent place to live by becoming one of the below listed sponsors.
View our Sponsorship Packet to see all the different ways you can help Habitat's mission!
Contact Us for Sponsorship Information

Annual House Sponsorship Levels
$100,000 Raise the Roof Sponsor (Full House)
$75,000 Framework Sponsor (3/4 House)
$50,000 Wall Raising Sponsor (1/2 House)
$25,000 Foundation Sponsor
$15,000 Room Sponsor
$10,000 Master Carpenter Sponsor
$5,000 Carpenter Sponsor
$3,500 Journeyman Sponsor
$2,500 Apprentice Sponsor
$1,000 Handyman Sponsor
Milestones for Giving
for Adopt-a-House Contributions
Platinum Hammer $1,000,000
Golden Hammer $500,000
Silver Hammer $250,000
Bronze Hammer $100,000
Hudson Coalition
Immaculate Heart of Mary Knights of Columbus
If you are interested in joining the Common Mission Coalition, please contact Mary Shepherd at 330-745-7734 ext. 200 or 
marys@hfhsummitcounty.org
.