Here is a sneak peek of our family cookbook! The cookbook has a collection of recipes and stories from our staff, homeowners, and volunteers. Our cookbook is on sale in our ReStore for a price of $10. We are also selling our cookbook online for a price of $10 plus $2.50 for shipping and handling. Support the Summit County Community and shop today!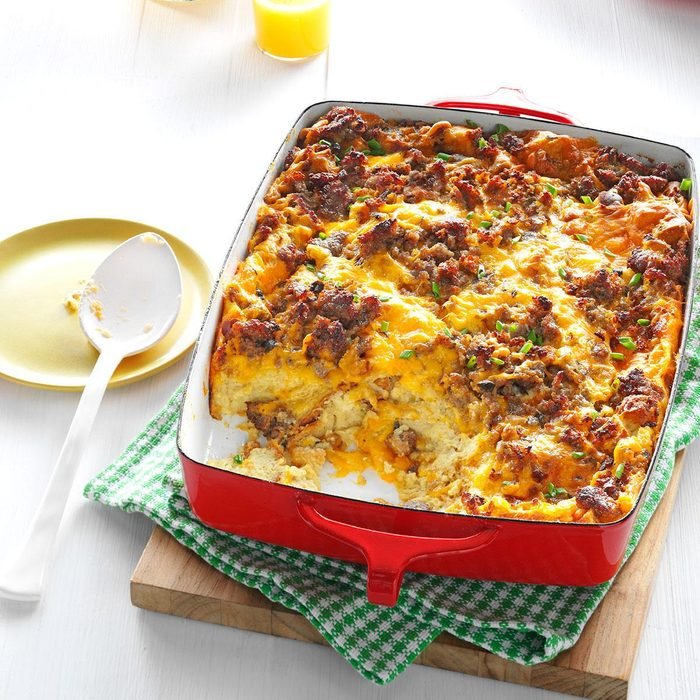 Egg Casserole
Kim Kerr, Family Services Manager
6-8 slices of bread
2 cups sharp cheddar cheese
2 lbs. Sausage browned and well drained
1 ½ lbs. Mushrooms sliced and sauteed
2 ½ c. milk
¾ tsp. Dry mustard
7 eggs
10 ounce can cream of mushroom soup
½ c. milk
Grease a 9×13-inch pan. Place bread on the bottom of the dish. Sprinkle with cheese, then sausage. Top with mushrooms. In a medium bowl, combine 2 ½ c. milk, dry mustard, and eggs. Mix well and pour over mixture. Cover and refrigerate overnight. Next morning, combine soup and ½ cup of milk. Pour over the casserole and bake for 1 ½ hours at 300 degrees.