By: Kayla Collins, Marketing and Events Manager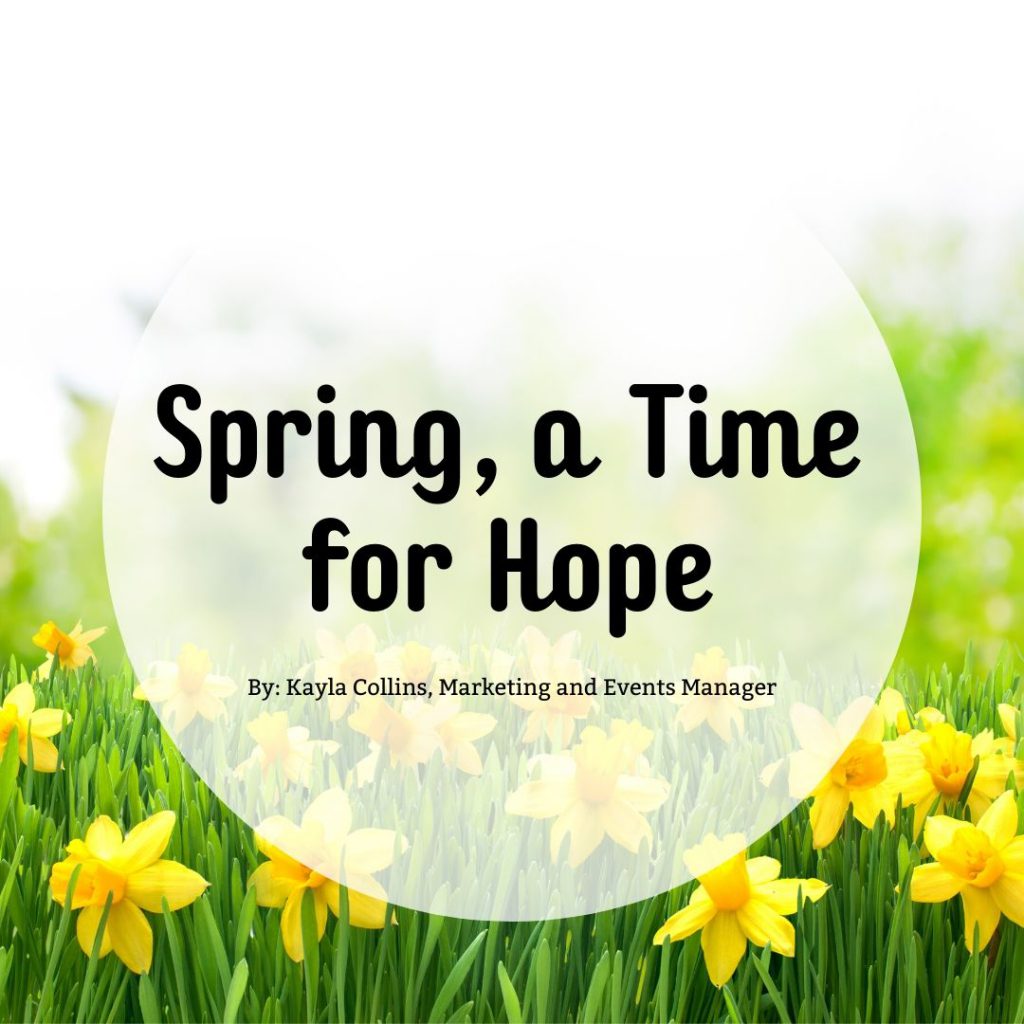 Hello Spring! Longer days with warmer weather are finally here with blossoms and new life. Although we never had a tough winter, you can't help but feel excitement when you see those daffodils bloom and feel that warm breeze. This year, spring is shadowed by the uncertainty of the COVID-19 pandemic. Many people have lost their jobs and feel isolated staying home for days on end. Remember to look outside and feel the hope that spring brings.
What a better reminder of the new life spring brings us than the Easter celebration of Jesus rising from the grave. When the world is in chaos and fear of the unknown is everywhere, remember the hope that Jesus promises us.
"Peace I leave with you, my peace I give you. I do not give to you as the world gives. Do not let your hearts be troubled and do not be afraid."
John 14:27
Take your fear and worry to God and trust that He is always in control. God is good and He loves you. He reminds us, "Always pray and never give up." Luke 18:1
Stay steadfast in prayer during these trying times and keep peace and hope in your heart as we prepare for more beautiful spring days ahead.