In June 2023, Habitat for Humanity of Summit County is starting it's first full Women Build project since 2011. Future homeowner, Ashley is building her home with us in the Rolling Acres Neighborhood. Our goal is to have this home built and funded entirely by passionate women that want to help build stronger, safer communities in Summit County.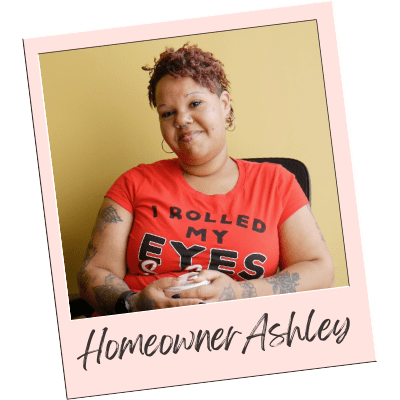 Donate
  Volunteer

What is Women Build?
Since 1991, Women Build volunteers from all walks of life have come together with Habitat for Humanity affiliates to build stronger, safer communities across the U.S. Women Build events provide the opportunity for women to take a proactive step in serving their communities. Any woman who wants to learn how to build and construct a home is invited to join us. No experience is necessary!
Volunteers work under the guidance of construction professionals, and also alongside other volunteers and future Habitat homeowners. Whether you are learning new skills or simply adding a few to your tool belt, this is a rewarding experience for all involved, and improves the community that you share.
How does Habitat empower women?
The goal of Women Build is to empower women to help families build strength, stability and independence. We at Habitat have the ability to provide opportunities for hands-on learning, and given these tools, women can succeed in changing their communities. 
Are men allowed?
Yes, men are welcome. Some of the training staff or other volunteers may be men on the worksite. Women Build provides a place for women to learn the skills needed to build a home, but that does not exclude men from pariticipating.