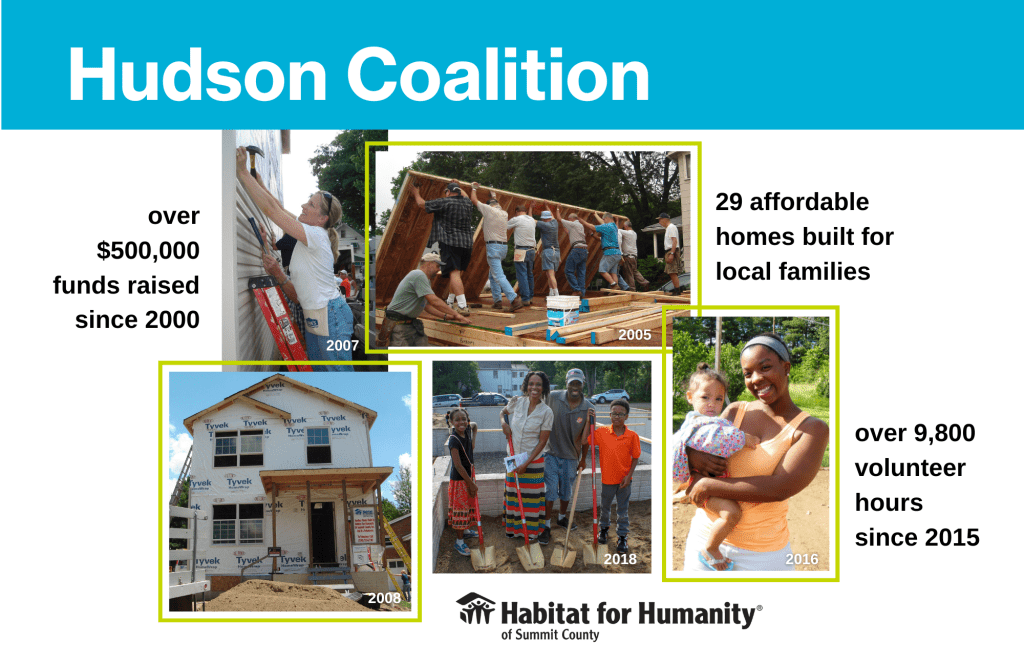 The Hudson Coalition is a group of 9 local churches that partner with us every year since 1991 to build a home for a family in Summit County. These churches include Christ Church Episcopal, First Congregational Church, Gloria Dei Lutheran Church, Hudson United Methodist, Holy Trinity Anglican, Hudson Presbyterian Church, Immaculate Heart of Mary Knights of Columbus, ReJoice! Lutheran Church, and St. Mary Catholic Church. We are so thankful for their dedication to supporting our mission year after year!
This group provides volunteer support on the build site as well as essential fundraising support. It is amazing when you see the relationship homeowners make with the coalition members after working together, side by side, through the build process to complete the home. At dedication ceremonies, the church partners share their prayers of continued support for the family for generations to come.
Our work would not be possible in the community without blessings from God. We are thankful to have the blessing of a strong partnership with the Hudson Coalition. Join us in thanking them for their hard work and dedication to building up our community!