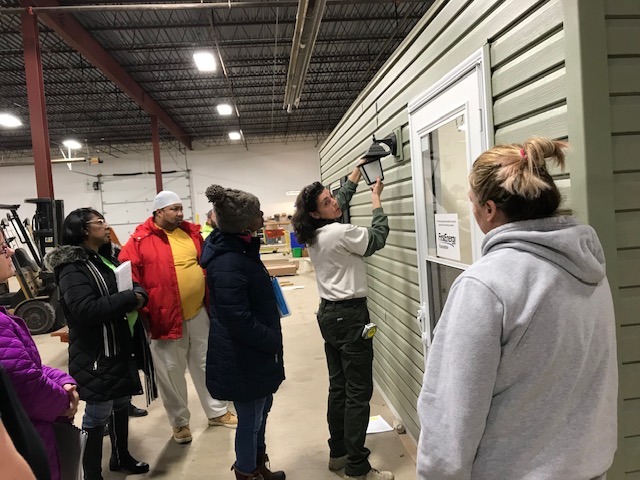 Partner families in our homeowner program just finished the 8 hour home maintenance classes we offer in our warehouse. This training program is made possible by funding and support from the FirstEnergy Foundation. We use a home module built inside our warehouse to teach basic home repair so our partner families know how to resolve common household problems.
Each participant is given a Homeowner Handbook that was compiled, written and edited by staff and volunteers at Habitat for Humanity of Summit County. This 76 page instructional book gives tips on how to run your home in a healthy efficient manner. Our past Family Services Manager, Mary Shepherd was instrumental in forming this program and organizing the course material.
The two day program includes general homeowner resources reviewed in the handbook followed by hands on instructional repairs in the home module. These are led by the construction staff and loyal volunteers who build homes and have expert first hand knowledge on the exact situations homeowners could face. "The goal of this course is to provide hands on experience for what our homeowners may encounter in their homes." says Kim Kerr, Family Services Manager. "This is a great introduction to their home before dedication day."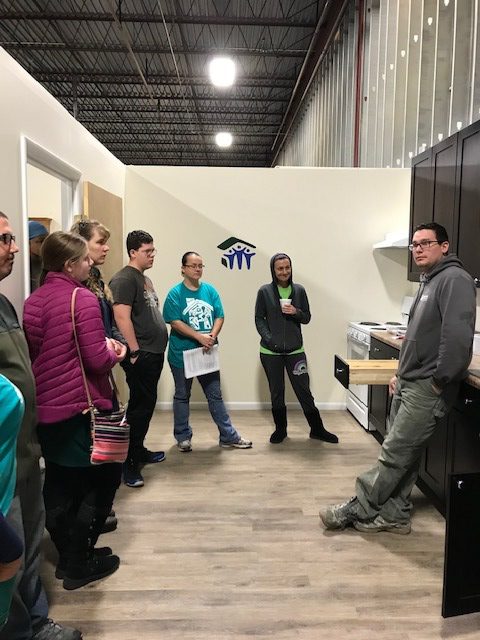 After completing the course, participants are awarded a certification of completion. "We are giving people the tools needed to feel confident and equipped to handle homeownership." says Kim. "We discuss the differences between the simple things a homeowner can repair themselves and the things that need expert help. You can save money with the little easy repairs yourself instead of always calling a repairman."
Homeownership can be intimidating but we aim to empower our partner families. These classes educate families and provide valuable home maintenance resources. The goal is for families to succeed in homeownership for many years to come.