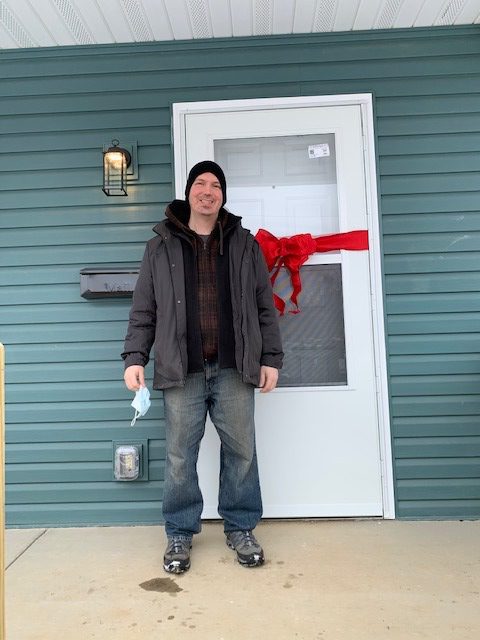 The DiMichele Family
Frank DiMichele was born in Parma, OH and has spent all of his life in northeast Ohio. Frank attended Miami University, where he learned the value of volunteer work with Campus Crusade for Christ. Frank learned about Habitat for Humanity at Miami University and worked on rehabs and new homes through the Miami University Habitat Campus Chapter. After two years, Frank transferred back home to Cleveland State University.
Frank has an autoimmune disorder called POTS that prevents him from working full time. Before his health declined, Frank worked at Wal-Mart, American Greetings, Ben Venue and Oakwood Laboratories. Frank's favorite activities include watching "How Stuff Works", attending car shows, reading and playing board games.
The Skipper Family
My name is Erin Skipper. I am 33 years old. I am a single mother of 2 children. Amari, 10 years old, will be going into the 6th grade and will be attending the I Promise School. My son Robert is 4 and attends Irma Jones Preschool.
I first heard about Habitat when my cousin was doing some volunteer work while we both were attending Kent State University.
I am currently an independent provider for the Ohio Department of Developmental Disabilities and a sterile processing Tech at Crystal Clinic Orthopedic Center. I graduated from Stark State College in May of 2019 with an Associate of Applied Science in Surgical Technology. My future goals are closing on my house, find a job as a surgical tech that works with my children's school schedule, and lastly become a nurse.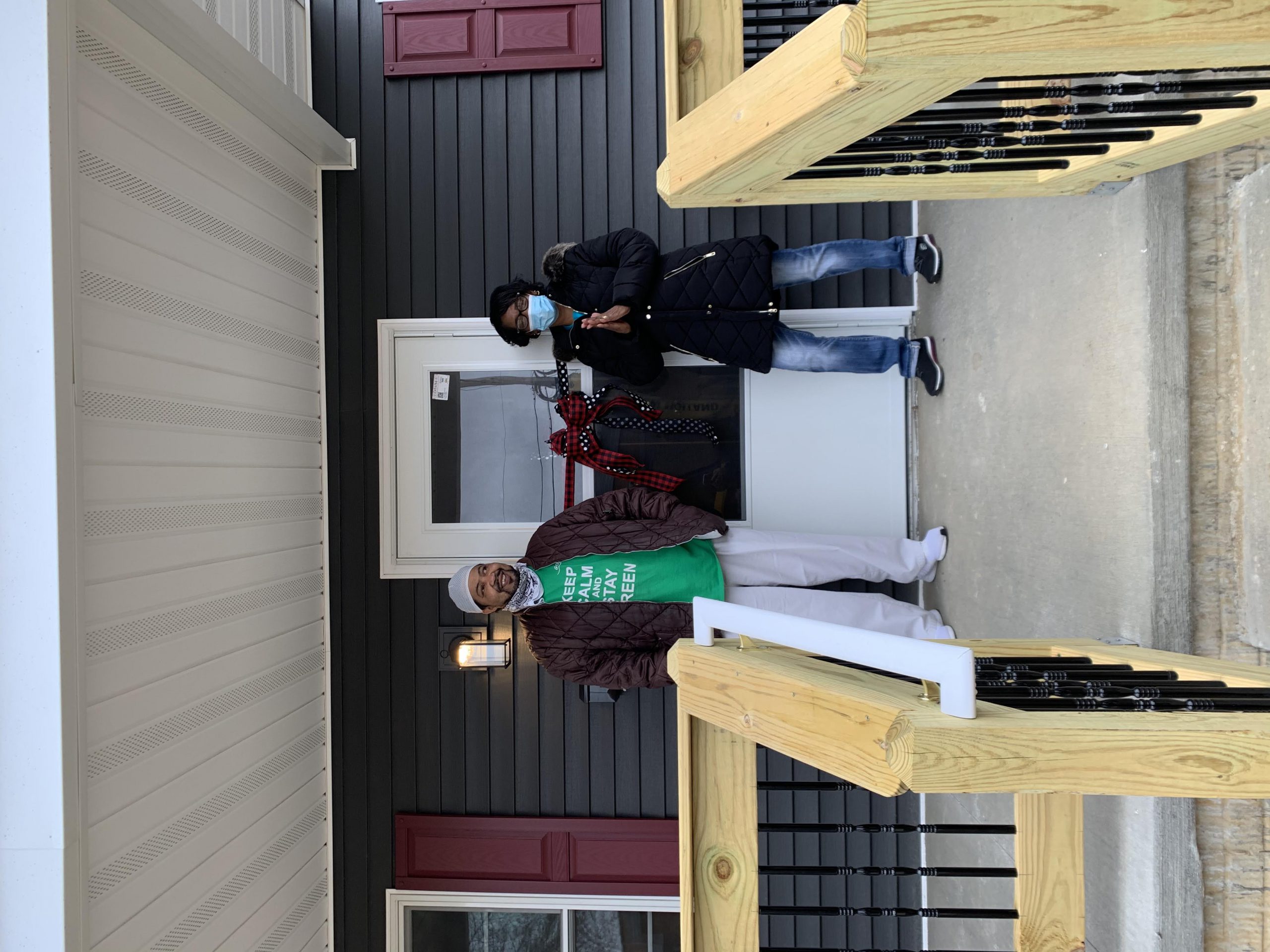 The Burnett Family
We are Darlene and Joseph Burnett. Joseph's grandchild's mom told us about Habitat for Humanity. Her name is Akisha. Darlene works at the Village of Saint Edward in Fairlawn as a Resident Assistant. She enjoys what she
does. Joseph enjoys working on the homes and learning about taking care of things in a house. They are happy to be Partner Family Members.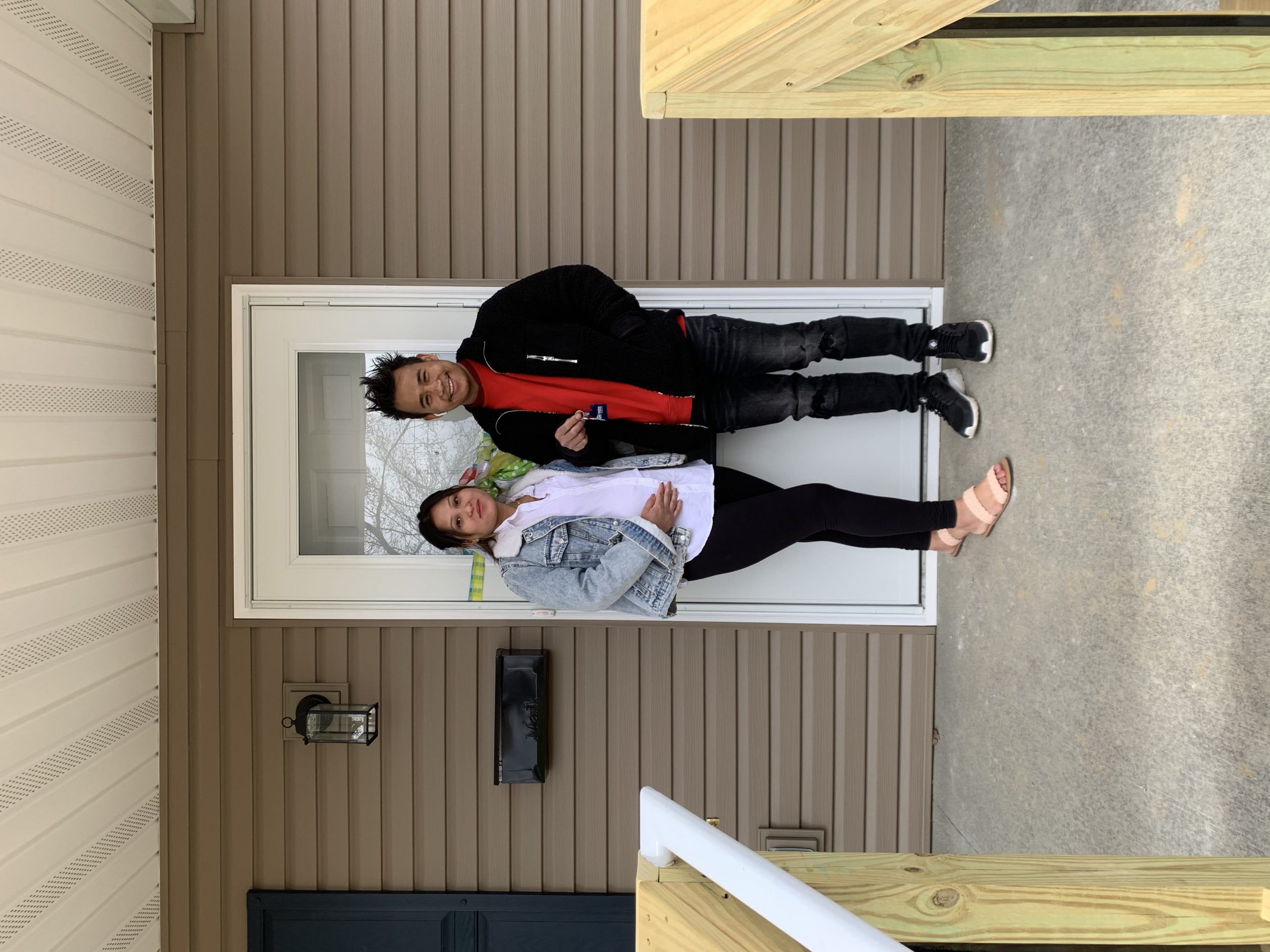 The Tamang Family
Buddha and Hari heard about Habitat for Humanity from their friends and family. One of his family members is already a partner family. Buddha and Hari are a family of 2. They are originally from Bhutan and were "thrown out from our country". They stayed in Nepal as refugees. They were given the opportunity to come to the United States through UNHCR. (United Nations High Commissioner for Refugees)
Buddha and Hari like to dance and they like to garden. They plan to continue their studies in Business and hope to own their own business in the future. They would like to own a gas station or a clothing store.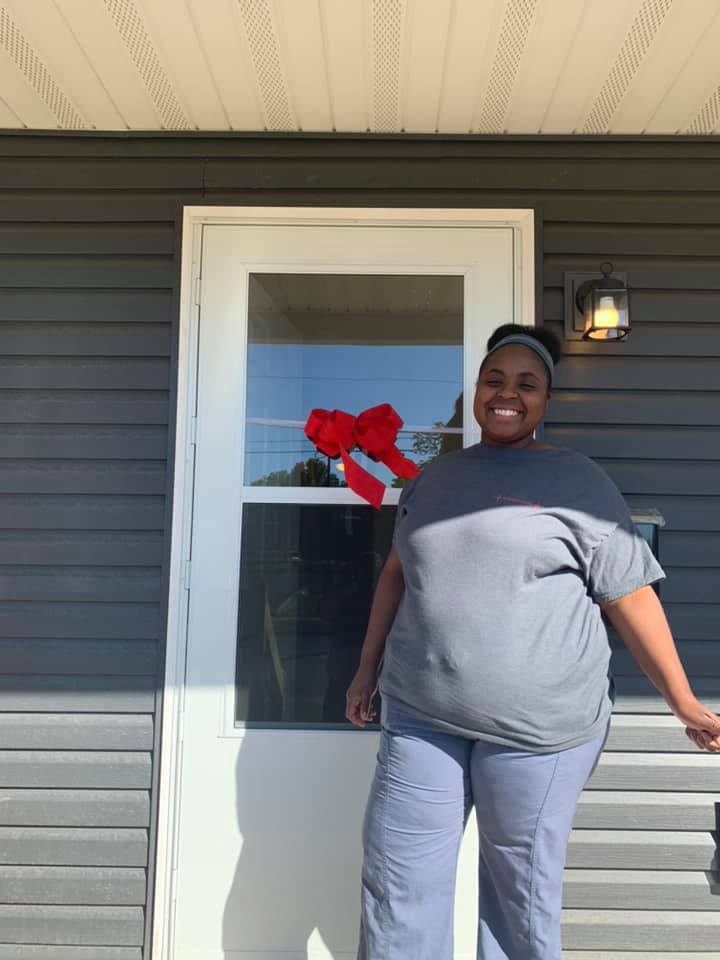 The Williams Family
Sharnice Williams is a single family. She works at Urgent Care as a medical assistant and is currently enrolled at Kent State University and taking classes for nursing. Her goal is to become a hospice nurse.
While house hunting several years ago Sharnice googled for help and Habitat for Humanity popped up. She read about the organization, applied to be part of Habitat, and is now looking forward to homeownership!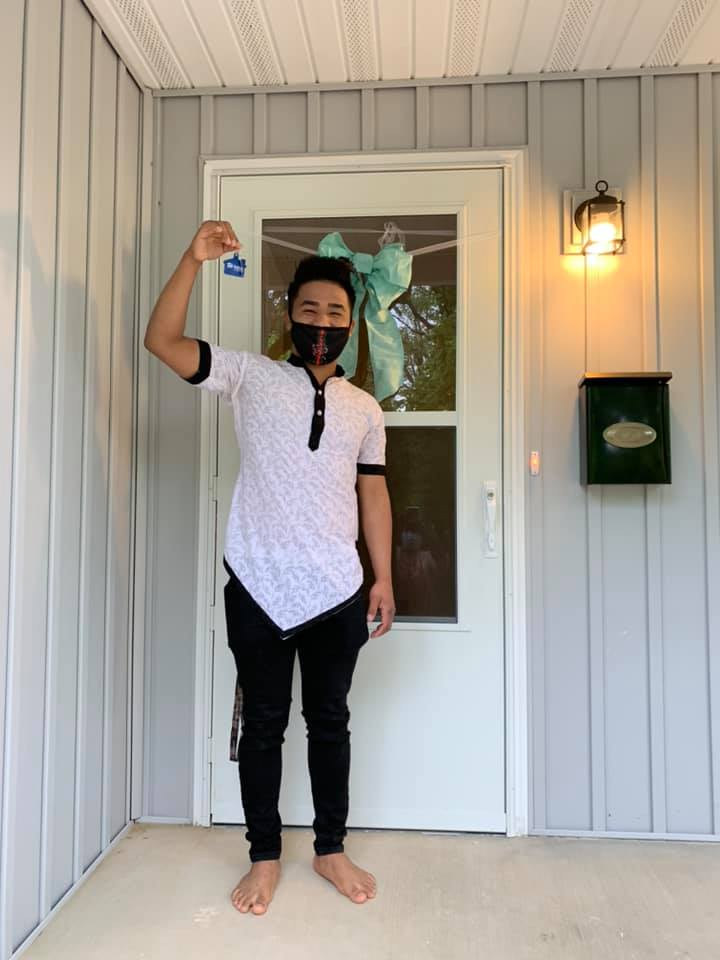 The Tamang Family
Shajit came to the USA in 2015. He came from Nepal. His native language in Nepali. The immigration office helped them come to the United States. Coming to America is our dream country along with buying a home here. Shajit came here with his Mom and sister. He heard about Habitat from his friend who had already received a home from Habitat. Shajit would like to thank Habitat for providing their dream home. Shajit works at the Biery Cheese Company as a machine operator. He has worked for this company since 2016. Shajit does not attend school here due to his age and his language barrier. Thank you Habitat for helping me to get my dream home.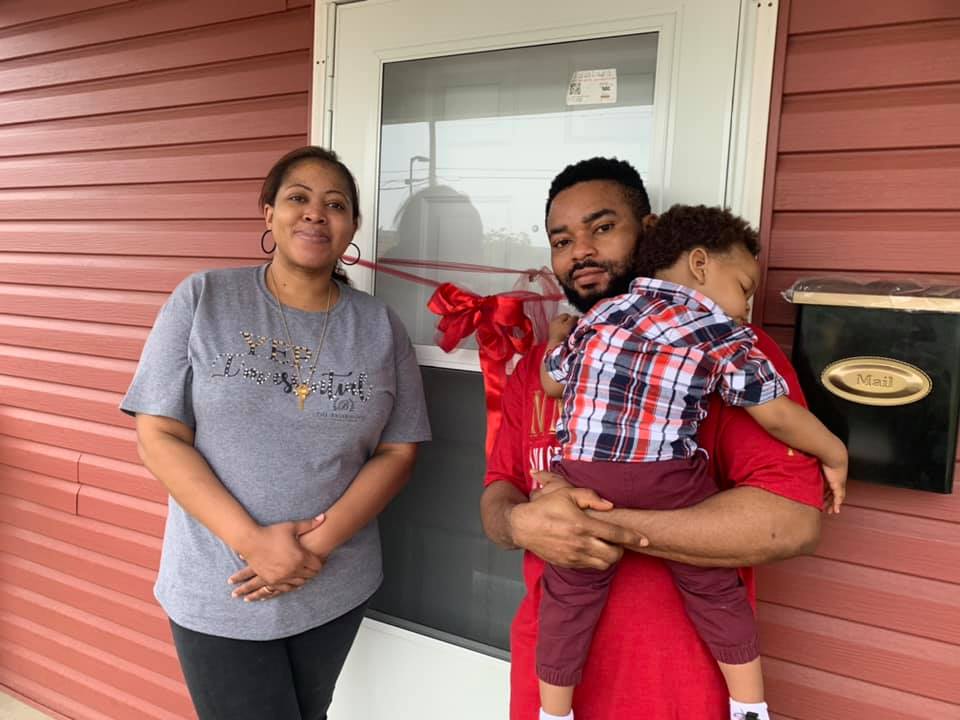 The Merritt Family
Charnee Merritt is a proud mother of five children in the household: Donnell and Danaya (18), Kevin (17), Israel (11) and Ikenna (nearly 1). In addition, Charnee has two grown children. Charnee learned about Habitat for Humanity through another partner family, who was a colleague of hers at the time.
Charnee is a registered nurse and works for a local healthcare facility. The family has been dealing with some health issues, and Charnee says that the family's faith has helped them through the past seven years. Charnee thanks the Habitat volunteers for giving of their precious time to bless her family with a better life. "God bless the volunteers 100 times over!"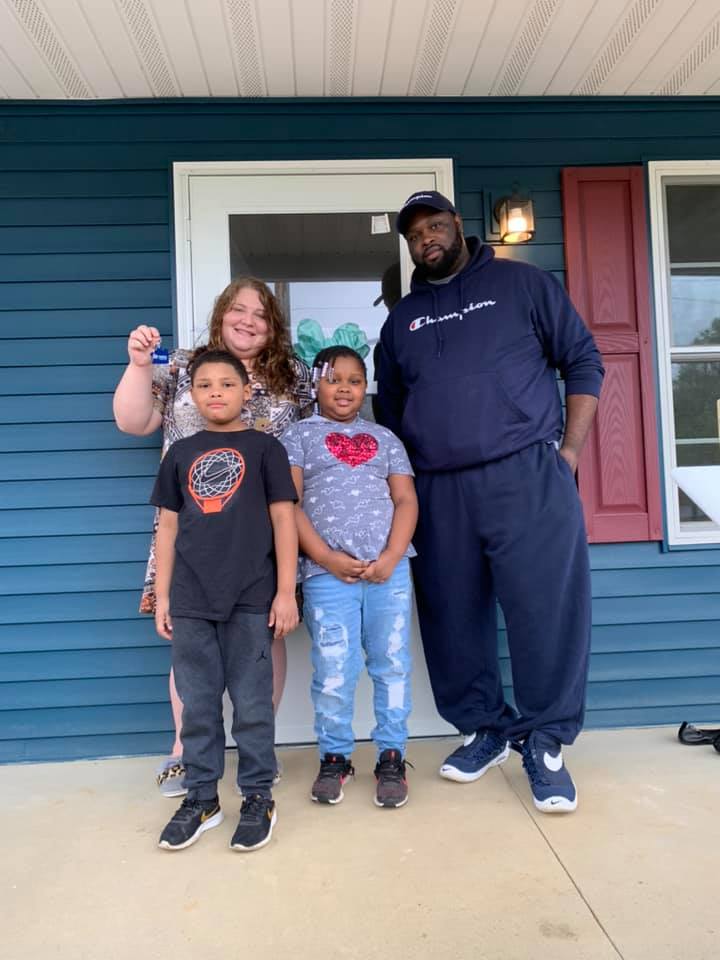 The Lang-Coleman Family
Bethani Lang and Amos Coleman are the parents/guardians of Amos (13), Lamonte (10), Amaiyah (6), Alijah (6), and Antonio (4). Bethani heard about Habitat for Humanity through co-workers who had also been through the program.
Bethani works as a caseworker with the City of Canton. She graduated from the University of Akron with a Bachelor's in Criminal Justice and Political Science. Bethani is currently enrolled in Tiffin University for her master's in Business Administration. Her future goal is to work for parole and eventually for the FBI. Amos is in the process of starting his own ice cream business. He also hopes to open a car garage in the near future.
| | |
| --- | --- |
| | These homes are currently being built in Akron! |
| | |
| --- | --- |
| | See more pictures from these homes being built in our first development! |