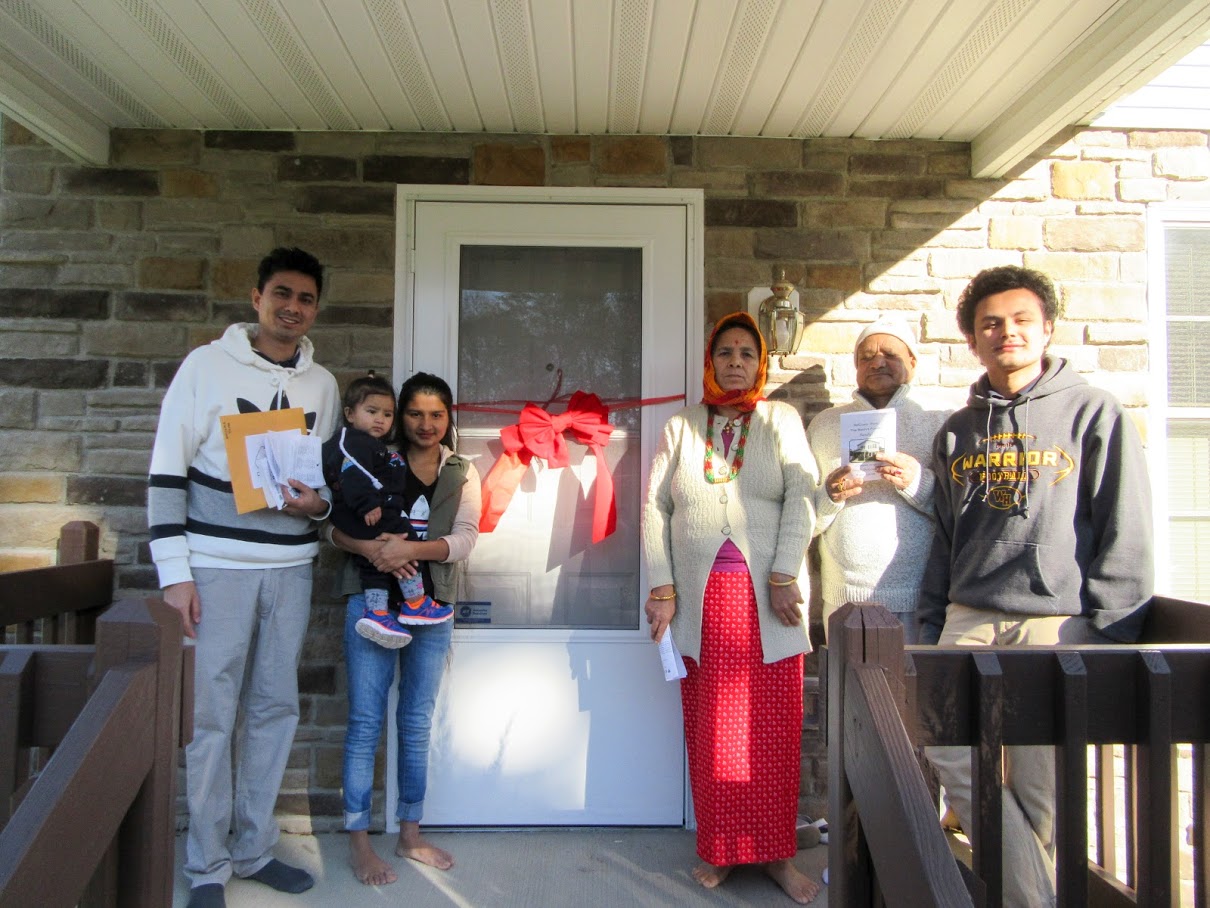 The Bahiya-Poudel Family
Meg Baniya and Nar Poudel were married in 2014. They have a 1-year-old daughter named Roja. Meg's father and mother, Dhan and Bhumi, live with Meg and Nar along with Meg's 18-year-old brother Amit, who attends the University of Akron.
Meg's family was born in Bhutan and Meg spent his first 24 years in a small Bhutanese refugee camp in Nepal. Refugee life was not easy, as everything depended upon donations from agencies. Meg completed high school there, and worked for five years at a non-profit organization called Bhutanese Children Forum as a facilitator, helping the children with homework and outdoor activities, and providing them with school supplies. The family then immigrated to the USA , and Meg continued his study in the USA.
Buying a house and getting settled with family is one of the Baniya family's biggest dreams. The family became discouraged after house hunting on the market. Meg found the Habitat for Humanity website, applied, and will soon be a homeowner.

 The Bahiya-Poudel Family's Home was dedicated in Akron!