Construction Site Supervisor
Position Purpose:
The Site Supervisor oversees the on-site construction process.  He/she coordinates the activities of subcontractors and the work of volunteers.  He/she is responsible for coordination of materials necessary in the construction of all assigned units.  This person must have a good working knowledge of all facets of construction and an ability to work well with people who have volunteered their time to assist Habitat with its mission. Site Supervisors are hands-on on each job site ensuring the home is build start to finish. This full-time, salaried position works Tuesday – Saturday 7:30 a.m. – 4:00 p.m.
What you need:
Strong management skills – ability to work with and supervise a wide variety of people, including volunteers, with differing levels of motivation and experience

Two or more years experience in construction, renovation and repairs including but not limited to framing, siding, drywall, painting, cabinets, windows, doors, and landscaping

Ability to read and interpret construction drawings and prints

Ability to make rough sketches of house plans including elevations

Demonstrate a good understanding of mathematics with ability to develop estimates of costs for complete projects

Must be organized with an attention to detail and the ability to maintain accurate records and reports

OSHA 16 hour certified (HFHSC can assist in obtaining this)

First Aid/CPR/AED certified (HFHSC can assist in obtaining this)

Competent Person Training (HFHSC can assist in obtaining this)

Clean driving record and insurable under commercial insurance

Pass drug, physical and background check
Hiring Requirements:
Valid In-State Driver's License, ability to successfully pass a drug screen and background check.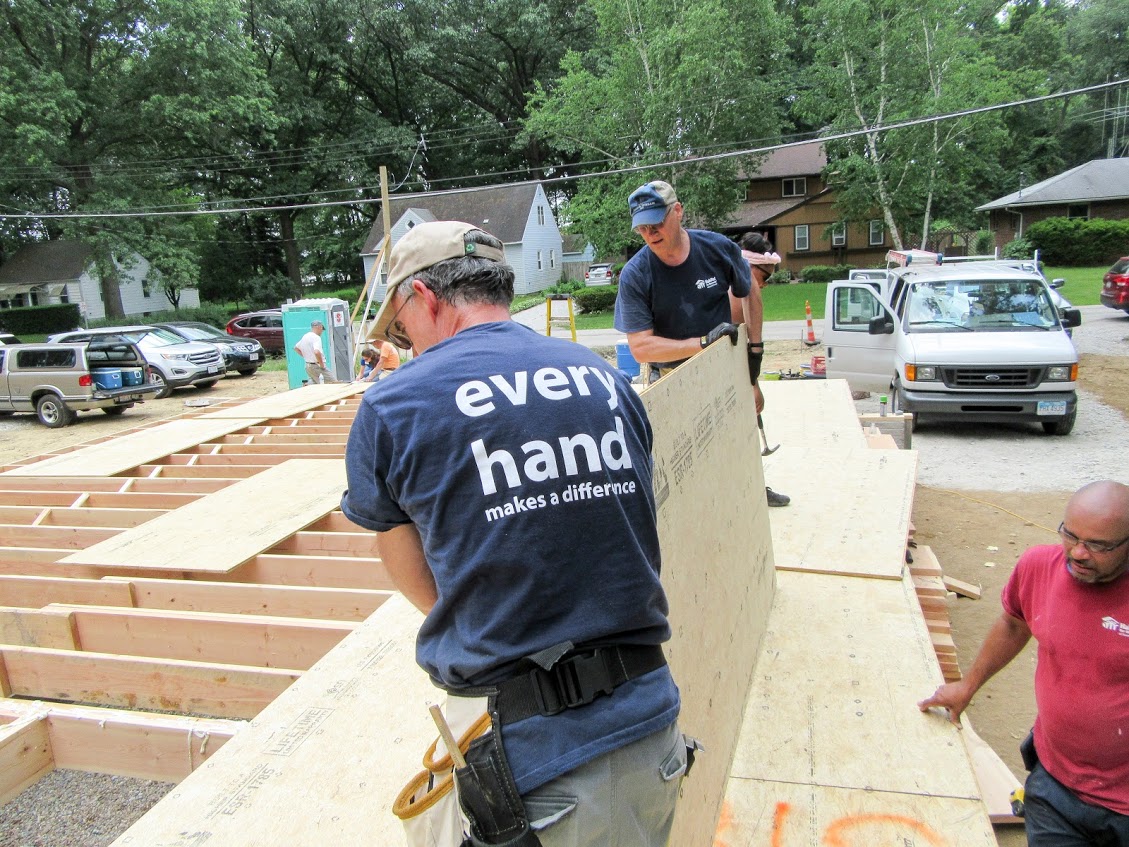 You demonstrate these behaviors:
Strong Interpersonal and communication skills with other departments, sponsors, volunteers, and partner families

Ability to effectively represent Habitat for Humanity to the public

Consistently and professionally interact with individuals from varied background

Ability to create, adjust and maintain working calendars and schedules

Possess strong problem solving skills, the ability to work in a fast paced environment, and the ability to multi-task

Ability to travel occasionally

Proficient

 

with computers and software
What you'll get:
Paid Time Off

Simple IRA, with up to a 3% Match

Medical, Dental and Vision Insurance 100% coverage for employees and options to purchase for spouse or families

Cell

 

Phone Reimbursement
Salary Range
To apply, please fill out the application (applications available in office as well) and drop it off at Habitat for Humanity of Summit County Offices:
2301 Romig Road, Akron, OH 44320
Questions? Call 330-745-7734