Interested in having a career that makes a difference? Look no further!
Join us in seeking to put God's love into action and bringing people together to build homes, communities and hope.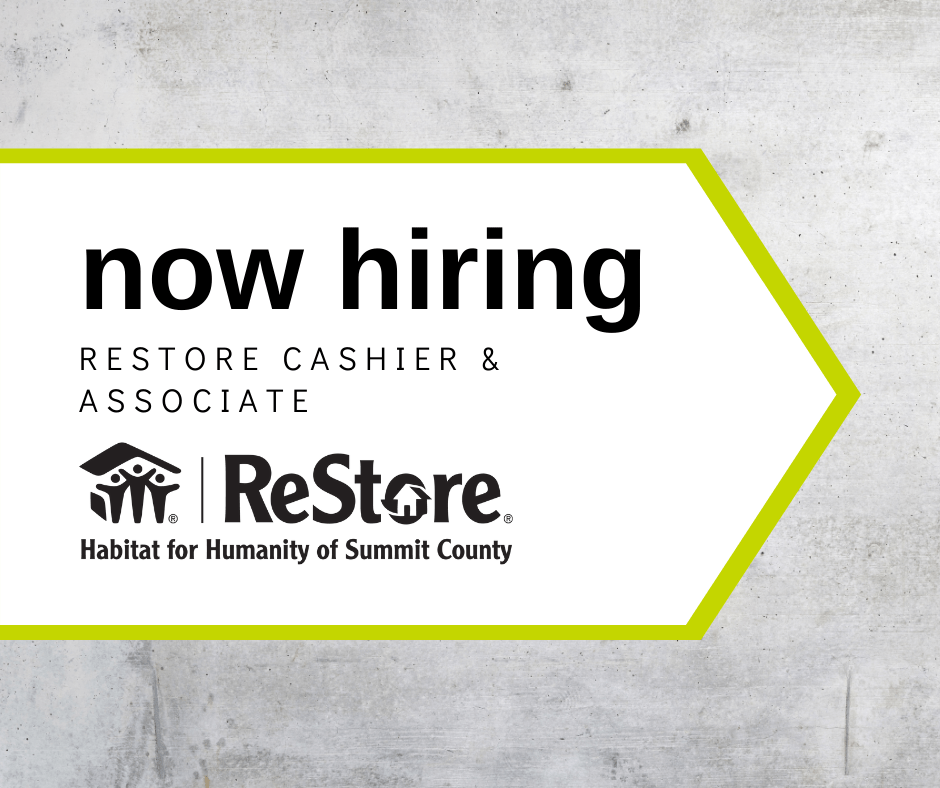 24-26 hours per week
For more information email habitat@hfhsummitcounty.org
Interested in working for Habitat for Humanity in another state or country? Check out Habitat for Humanity International's Career website!