building affordable housing for deserving families
New Home Construction
New Homes Being Built in Summit County
With over 219 homes built, Habitat for Humanity of Summit County has housed more than 300 adults and nearly 500 children since 1986. Our homes are sold on a 30 year, zero-interest mortgage, paid directly to Habitat for Humanity to help fund additional housing for families in need of a safe, decent, affordable place to call home.
The entire process of getting a home could take anywhere from 12-24 months. Families who apply for a home must complete 250 sweat equity hours by helping build their home and the homes of others, volunteer with non-profits, and attend classroom sessions held by the Habitat affiliate.
Become a Homeowner
Learn more about our homeownership program, the requirements for applicants and access the application online here.
Current Future Homeowners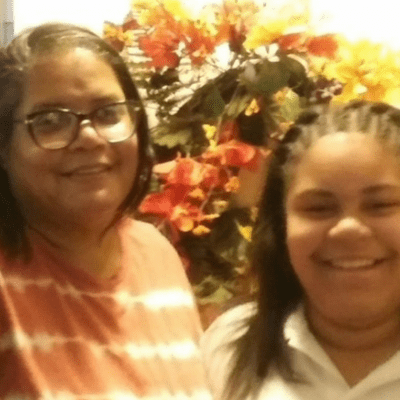 Danyale
building in the highland square neighborhood
Danyale heard about Habitat in 2018 when a friend told her about the program. Fear stopped her from applying until now. She also did not feel financially ready until now. 
Danyale works for Summa Rehab. She is the unit clerk. Danyale was born and raised in Akron. She is a 50 year old disabled person. She has a 12 year old daughter in the 7th grade who attends St. Augustine School in Barberton. Her daughter is an active girl scout. Danyale has been involved in girl scouts for 15 years now. She has three sisters. 
Danyal looks forward to being a homeowner for the first time. She is excited and nervous at the same time. She says "I can't wait to be a proud homeowner."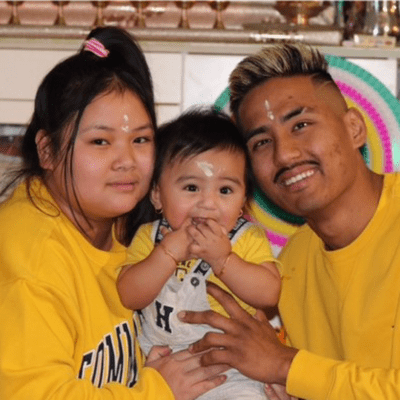 Pasang & Sushmita
building in Cuyahoga Falls
Hello, my name is Pasang Tamang and my wife's name is Sushmita Rai. We have one child named Reyansh Tamang. We are from Bhutanese refugee camps in Nepal. In 2015 I came to the United States with my family. I met my wife in our cultural program. We went to the same High School but were in different grades and we joined some dance classes together. I graduated in 2018 and went to college. I took 2 years of auto technician classes. In 2019 we got married and we have a baby boy now. 
We heard about this program from my brother. He was part of the Habitat program and told us lots of good things about this program. We want to join this program and like that this program helps everyone to build a house. 
We both graduated from High School. I worked at an auto dealer before but now I am working at Amazon. Pasang wants to be an auto mechanic.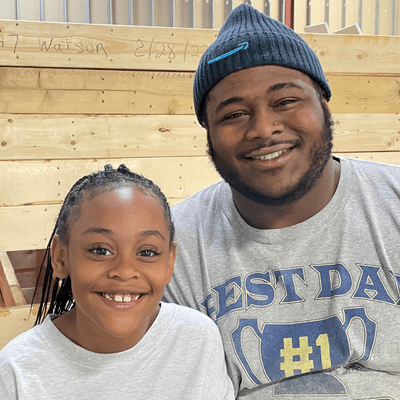 James
building in the Goodyear Heights neighborhood with the Common Mission Coalition
James heard about the Habitat Program from his friend Sharnice, who is a homeowner with Habitat. James has a daughter named Zoey. 
James worked for Kraftmaid when he joined our homeownership program. James currently works for Amazon. He enjoys driving and seeing different neighborhoods in his new job. James likes the challenge in his new job of being able to make sure he completes as many deliveries as he is given. James is a goal setter and becoming a homeowner and having a home for his daughter is an exciting goal for him. 
Cheyenne
building in the Lakemore community
Cheyenne Guthier has one daughter, Savannah, who is 16 years old. Cheyenne has lived in Akron all her life, and attended the University of Akron for several years studying nursing. Cheyenne is an office manager at Community Health Care. Cheyenne has worked for Community Health Care for 3 years and been an office manager for a year. Cheyenne says that She is excited to build a new home! 
When not working Cheyenne enjoys being with her family and with Savannah. Savannah has been through many health obstacles, many of which she has overcome. Savannah is a very happy child and brings out the joy in everyone she meets!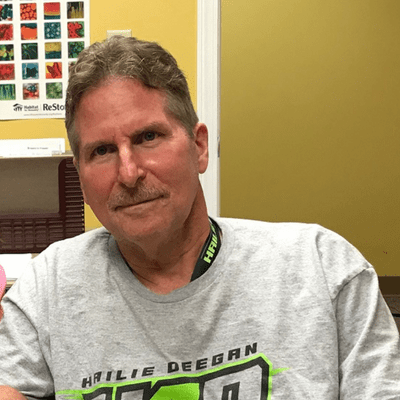 David
building in the Lakemore community
David Johnson has two grown children, Erin 40 and Jami 40. Dave heard about Habitat for Humanity when he and his Ex-wife both worked for Neighborhood Conservation Service-NCIS. David was a painter and completed "Paint your Heart out". 
David got married and lived in Berea for 5 year. He had his daughter, Erin. He divorced and moved to Marblehead where he worked as a boat mechanic and married his second wife. Dave was diagnosed with M.S. in 1983. In 1992 he became unable to work and moved to Manchester where he lived for 20 years. 
Dave has always loved the water and felt he had a dream job in Marblehead working as a boat mechanic. He has a 1948 Lyman and loves the water. Living in Lakemore is the perfect spot for a water lover like Dave. 
become a homeowner
apply today
sponsor a home
contact us