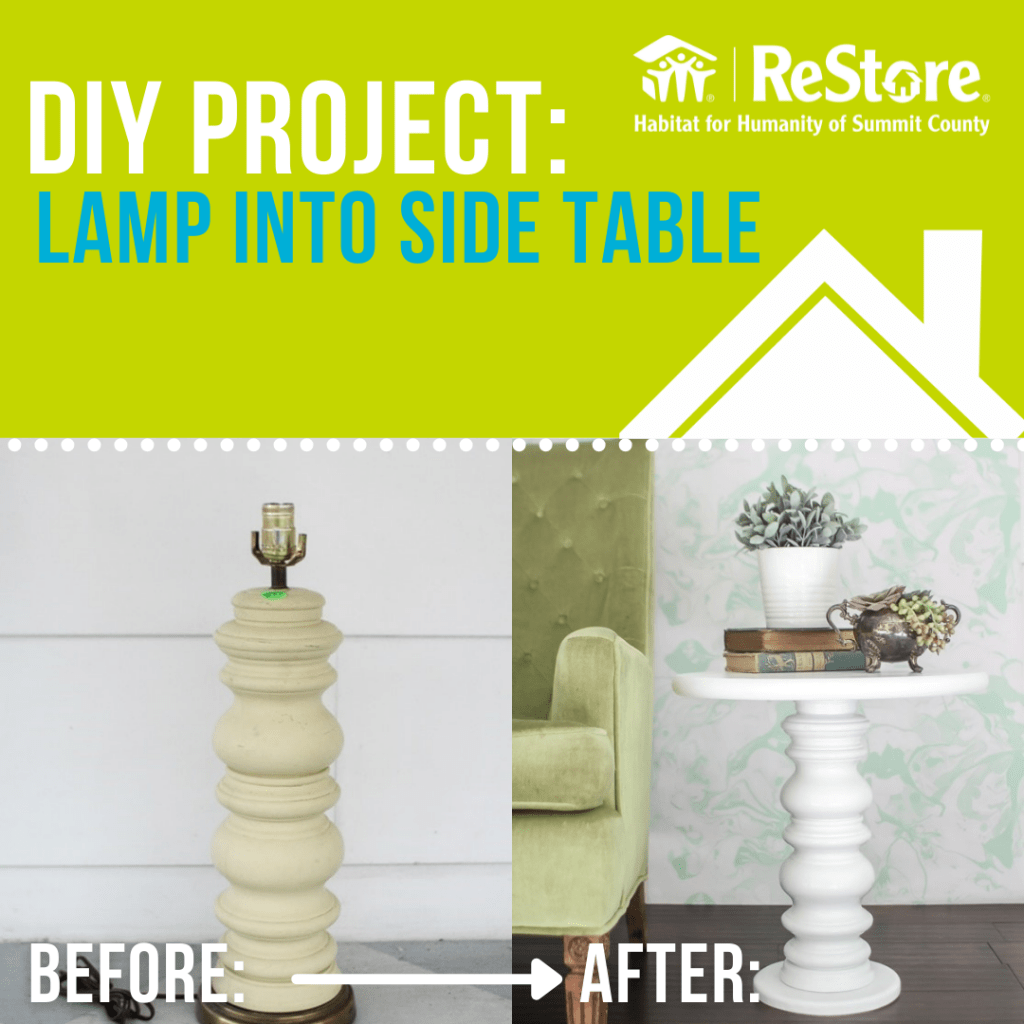 Materials/Tools :
Lamp
Jigsaw
Paint
Primer
Paintbrush
Wood glue
Palm sander
Plywood scrap for base
18″ premade round table top
paint roller with foam roller cover
Here are the steps for upcycling a lamp into a side table! For your safety, make sure everything is unplugged before starting.
Steps:
1. Get your lamp and prepare to remove electrical parts.
2. First, snip off the plug.
3. Remove the felt at the base of the lamp. Loosen the nut at the bottom of the lamp and pull the socket/wiring right out of the top.
4. You should be left with a clean and smooth shell base.
5. Next, you will need an 18″ round tabletop. For the base, trace a circle onto a small scrap of 1-inch plywood.
6. Using the jigsaw, cut out the base. Then use the palm sander to smooth the edges and match the tabletop.
7. Prime and then paint the base, pedestal, and top. It's recommended to use a paint roller on the table/base and a paintbrush on the pedestal. Spread the paint evenly.
8. Make sure your base, pedestal, and top are painted and dried completely before proceeding.
9. After the paint is dry, glue the base, the pedestal, and the top together with wood glue. Let it dry.
10. Your DIY project is now complete and ready for use!
Don't forget to check out Habitat for Humanity Summit County ReStore for supplies! Purchasing from ReStore helps give back to the community and improves a place to call home.
Source: https://www.lovelyetc.com/easy-diy-side-table-made-from-something-unexpected/?utm_medium=social&utm_source=pinterest&utm_campaign=tailwind_tribes&utm_content=tribes&utm_term=368315270_11860092_102407