Here is a delicious recipe from our Taste of Nepal section in our 2021 Family Cookbook! Check out the variety of recipes offered today!
There are two ways to purchase the 2021 Family Cookbook.
Buy the cookbook at the register for the price of $10 at our ReStore
Buy our cookbook online for a price of $10 plus $2.50 for shipping and handling.
Thank you for supporting the Summit County community.
Shop online here ⬇️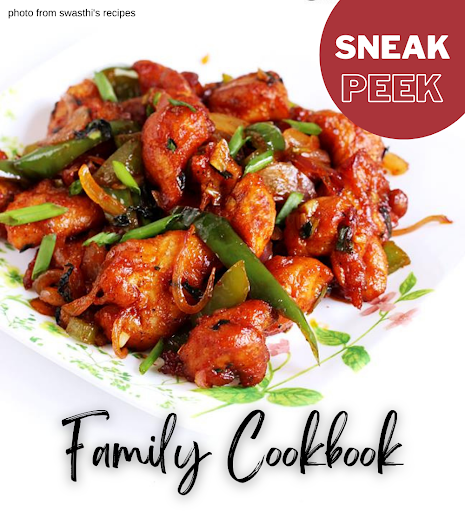 Chili Chicken
San B. Tamang, Partner Family
2 chicken breasts
1 tsp salt
½ tsp pepper
¾ cup flour
1 green pepper, sliced
1 red pepper, sliced
3 cloves garlic
1 red chili, chopped
2 T tomato puree
½ cup water
Rice to serve
Soy sauce, to taste
Season the chicken with salt and pepper. In a skillet, fry chicken for a few minutes on each side, until golden brown. Add the green and red peppers and fry for a few minutes. Remove the chicken and peppers and set aside.
In the same pan, add the garlic, red chili, soy sauce, tomato puree, and water. Stir fry until the mixture reduces and is thick and syrupy. Add the chicken and peppers and combine well.