Welcome back to another sneak peek at our 2021 Family Cookbook! This week we have a delicious recipe for cheese and spinach stuffed shells. This quick and easy meal is perfect for the whole family!
Don't forget to purchase your 2021 Cookbook two ways:
Stop in to Summit County ReStore and purchase yours at the register
Shop online to purchase our cookbook for a price of $10 plus $2.50 for shipping and handling
With your purchase, we can make an impact in our community.
Click here to purchase your cookbook today ⬇️⬇️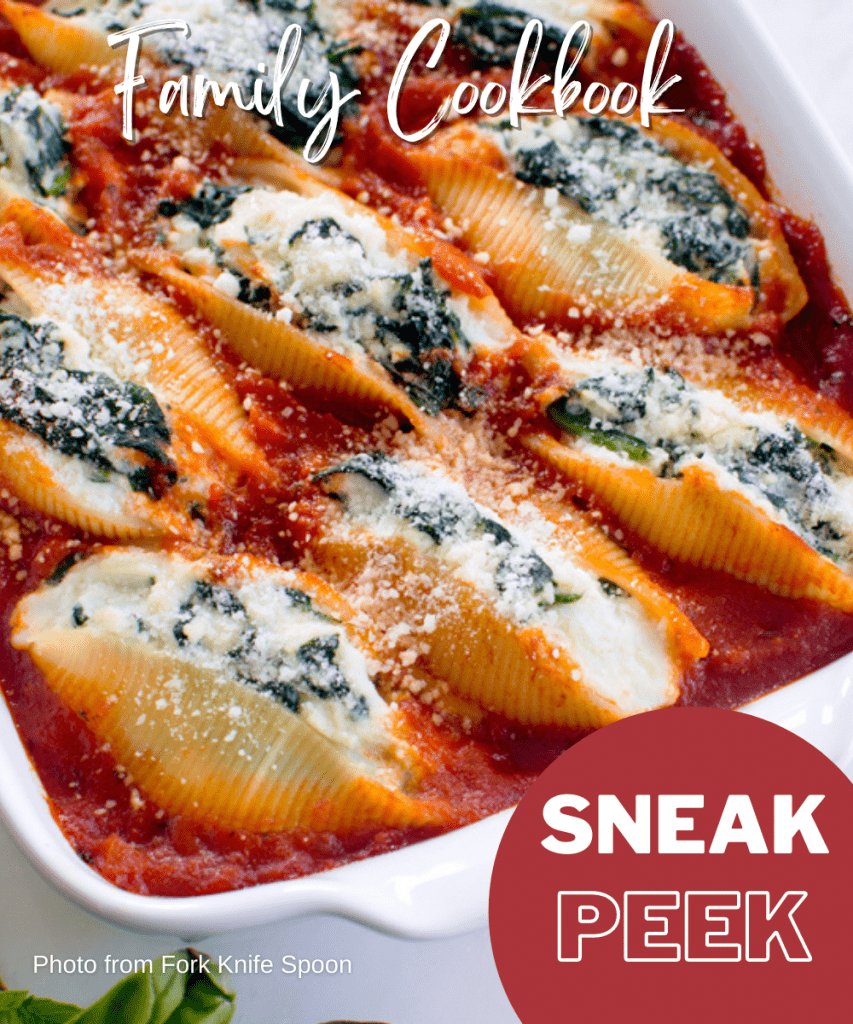 Cheese & Spinach Stuffed Shells
Gabriella Gennarelli, Partner Family
2 cups cottage cheese
1 package (10 oz) frozen chopped spinach, thawed & well drained
1 cup shredded cheese
¼ cup grated parmesan cheese
1 tsp. Italian seasoning
20 jumbo pasta shells, cooked
1 jair spaghetti sauce
Heat oven to 400F. Mix cottage cheese, spinach, ½ cup mozzarella, parmesan and seasoning. Spoon into shells. Spoon half the sauce into a 13×9 inch baking dish. Add filled shells. Top with remaining sauce. Cover and bake for 25 minutes or until heated through. Top with remaining mozzarella and bake uncovered for 2 minutes or until the cheese melts.