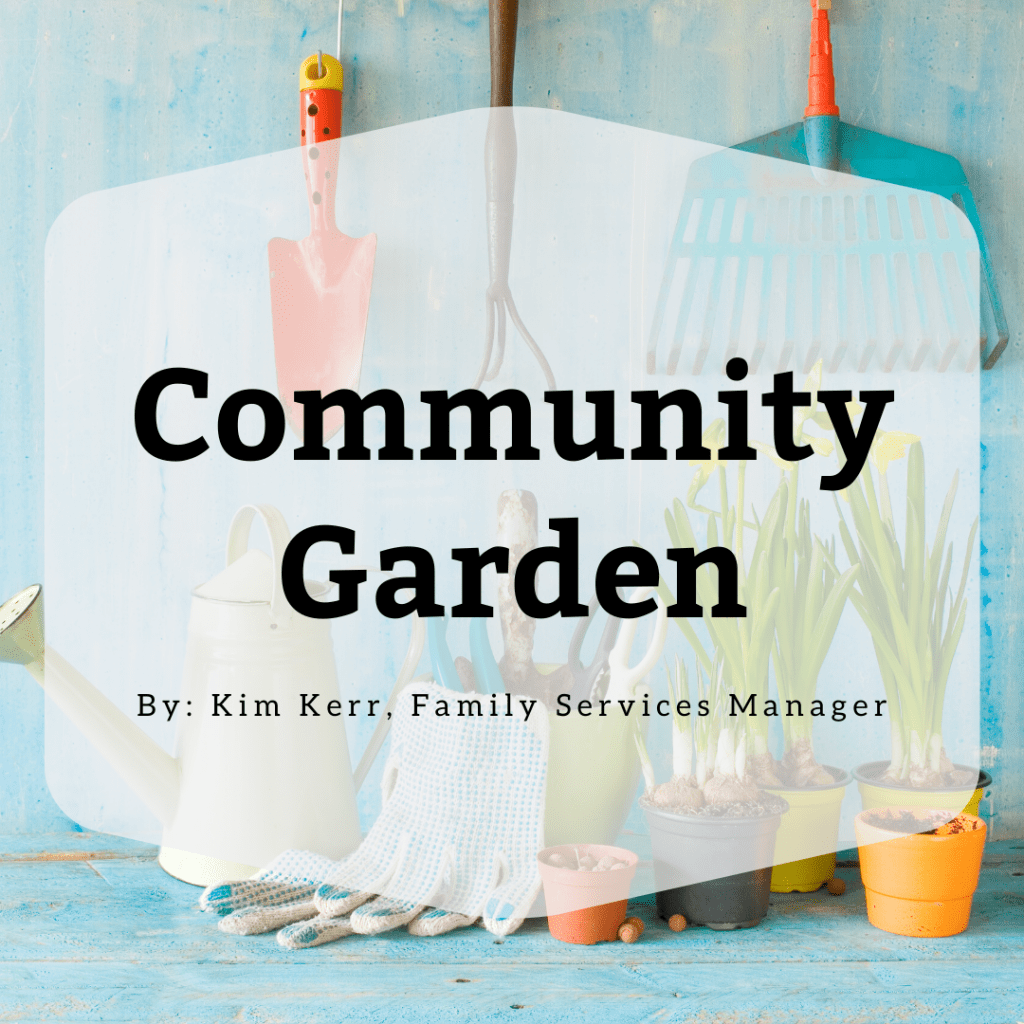 By: Kim Kerr, Family Services Manager
A community according to Wikipedia is a social unit with commonality such as norms, religion, values, customs, or identity.  Habitat for Humanity in my eyes is a community in itself.  We definitely have a common goal or mission… "Seeking to put God's love into action to build homes, communities, and hope."  So a community garden is a perfect fit for our families!
In my short time with Habitat, one of the first things that I tell our Partner Family members is "we are a family and that means working together to help one another".  Our families do this in many ways.  One of them is our garden.  We have 23 raised garden beds.  Families are able to have their own bed or share in the remaining gardens as a group.  As a "family" we take care of all of the garden.  After Habitat shut our doors for a couple of months due to the pandemic, we celebrated our family being back together on June 3, by preparing our garden and on June 6, planting our garden.
Preparation for our garden started during the winter.  We planted some seeds in early March.  Many of our plants in our garden were those plants grown from seed.  We also had a Master Gardener come present to our families about how to plan their gardens with deciding what to grow and how much space each crop needs. I attended a gardening workshop with Let's Grow Akron to help me prepare for our community garden.  We were awarded 8 yards of compost from Summit ReWorks.  Habitat also received a grant from the Barberton Community Foundation to help with our gardening expenses.  Thank you to all of these partnering groups who have helped us with our garden this year.
We have many crops growing in our garden. We are growing sweet potatoes, red potatoes and yellow potatoes. We are growing green beans. The garden has several types of peppers, both hot and sweet. Tomatoes are in abundance in our garden. We also have lettuce, onions, carrots, and beets. This year our Master Gardener even brought us some celery and spaghetti squash to grow, which none of us have grown before. We also have zucchini, yellow squash, and cucumbers.
We had a dietician from Akron General Hospital come speak to us about the benefits of healthy eating. She specifically focused on those crops grown in our garden. We are hoping to have a class about canning once our harvest starts really reaching its full potential.
Community, family…. All mean helping each other and working together for a common goal. I am so happy to be a part of this special family/community.